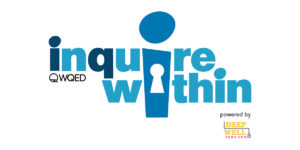 Weekly Storytimes 
(No registration required)
Little Ones Storytime and Lapsit: (ages 0-17 months) A caregiver and me lapsit storytime. Tuesdays at 10:30!
Toddler Storytime: (ages 18-36 months) A 30-minute storytime with books, songs, and playtime. Wednesdays at 10:30!
Preschool Storytime: (ages 3-5) Storytime with 2-3 read-alouds and literacy and STEM centers. This is a great way to get your young one ready for school! Thursdays at 10:30!
Block Party--Join us Saturday, February 1, from 10:30-11:30 as we get out all the blocks and build! This is a fun way for your child to learn STEM skills at an early age, plus socialization skills! No registration necessary. This month we will build a zoo using some of our animal toys.
Curious Club–Especially for ages 3-6, this group focuses on STEM skills in the world of Curious George.  We meet on the second Tuesday of the month from 4-5 pm–no need to register! Our next meeting is February 11th with a special Valentine's Day theme. Curious Club is presented as part of our Inquire Within program with WQED Education, powered by Deep Well Services.
Pages and Paws–Presented every second Tuesday of the month, our next session is scheduled for February 11th from 5-6 pm. Kids can come read to a special pet of the month. This is a great way for struggling readers to gain confidence and practice their reading skills, and it's also a way to introduce your child to different animals! In the past we have been visited by dogs, cats, and even a bunny!
Make a Difference Club–Kids, do you want to learn how you can improve your community? Join Make a Difference Club!   No registration necessary! This is a great environmental STEM opportunity funded by a grant from the PA Dept. of Environmental Protection. Open to all kids ages 9-12 on the third Tuesday of the month, 5:00-5:45 pm. Join us February 18th! We will be talking about composting, and each kid will get to make and take their own mini compost bin!
Homeschoolers Make a Difference Club–Featuring the same activities as above, but at a more convenient time for homeschoolers' busy schedules! With extra library skill activities, too! First Tuesday of the month, 2:00-2:45 pm. Our next meeting will be February 4th, and we'll be talking about composting. You'll get to make and take your own mini compost bin!
Lego Club–Children ages 6+ are welcome at Lego Club. Presented the third Saturday of the month at 11 am-noon, this is a great activity for the whole family. The children will be given a special STEM challenge to build with their Legos, and then we display them in the library. February's challenge: build your dream house! Join us Saturday, February 15th.
PBS Kids Writing Club–Open to grades K-5. Bring your entry for the 2020 PBS Kids Writers Contest (registration forms available at the library) and workshop with Mrs. Huff! You can bring your writing at any stage–whether you're still looking for ideas, are in the middle, or just need help revising. Mrs. Huff will have PBS Kids writing resources available! Wednesday, January 29th, 4:15-5:15 pm.
Music and Movement with the YMCA–Join us for a special night of music and dance! A teacher from the Rose E. Schneider YMCA will lead. For kids ages 3-6. Tuesday, January 28, from 5:30-6:15 pm. Register here: https://forms.gle/zFhWRmcoiNqYrMnE7