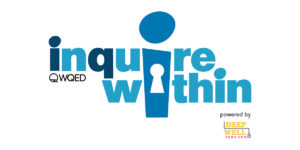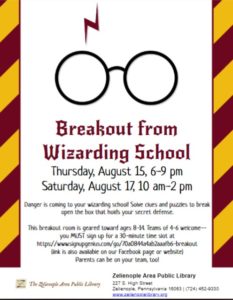 A Universe of Stories is our summer reading program this year, running from June 11-August 8th. We will be celebrating all things SPACE. In addition to our reading BINGO cards, we will have tons of fun programs and activities through the summer. You can get your Bingo Card checked during regular library hours. For kids, there are 8 cards to do throughout the summer! Once you have a Bingo on one card, come in to get another (and your prizes!). Stop by the library to register today!
Summer Reading Program Finale Ice Cream Social: Thursday, August 8, from 1:30-3:00 pm. Join us on the ZAPL lawn for ice cream, space activities, and a special visit from PBS Kids' Super Why! We will also be drawing our raffle winners from the Summer Reading Program! Come see if you are the winner of: a set of Diary of a Wimpy Kid books, a $25 Target gift card, a 4-person pass to the Carnegie Science Center, a 4-person pass to Living Treasures, or a 4-person pass to the Children's Museum of Pittsburgh! Thank you to our awesome sponsors for making this raffle possible! Let us know you're coming to the ice cream social by signing up at the library or calling 724-452-9330.
Storytimes starting June 11th:
Storytime at the Park – Tuesdays, 11 am. Join us at the Zelienople Community Park playground for a summer storytime session.
Geared toward ages 0-5!
Galaxy Storytime–Thursdays at 11 am. Geared toward ages 2-5, this storytime will focus on space! (No Storytime July 4th).
Moon Adventures–Wednesdays, 1-2 pm. A STEM Storytime especially for ages 6-8. (Starting June 19.)
 Junior Astronauts–Thursdays at 1-2 pm through August 1. This STEM group is geared toward ages 9-12. Every week we will learn about a different aspect of space life and use our engineering skills to build something. Space shuttle shock absorbers, astronaut space suits, rockets, and more!  (No meeting July 4th).
*New this summer!* Drop In Lego Days–every Wednesday, drop in for open Lego play in the children's area. We will have special STEM Challenge Cards available to help spark some design ideas!
Curious Club–Especially for ages 3-6, this group focuses on STEM skills in the world of Curious George.  We meet on the second Tuesday of the month from 3-4 pm (special summer hours!)–no need to register! Our next meeting is August 13.
Pages and Paws–Our next session will be August 13 from 5-6 pm. Kids can come read to a special pet of the month. This is a great way for struggling readers to gain confidence and practice their reading skills, and it's also a way to introduce your child to different animals! In the past we have been visited by dogs, cats, and even a bunny!
 
*New this summer*: Drop In Block Days! On Monday, July 8, Monday, July 22, and Monday, August 5. Come by between 10 am and 1 pm to build with our vast array of blocks! 
Kids Make and Take Art–offered on alternating Mondays during our summer reading program. A simple space-related craft that you can take home with you!
Make a Difference Club–Kids ages 7-12, do you want to learn how you can improve your community? Join Make a Difference Club! We are so excited to tackle water pollution in the month of August. Join us Wednesday, August 14, from 4-5 pm as we do an outdoor water activity to learn how oil spills affect our oceans. Then come back on Wednesday, August 28, from 4-5 pm, to try a water filter activity. We will brainstorm ways to help areas of the world that do not have easy access to clean water, so bring ideas!
 Breakout from Wizarding School–Danger is coming to your wizarding school! Solve clues and puzzles to break open the box that holds your secret defense.This breakout room is geared toward ages 8-14. Teams of 4-6 welcome–you MUST sign up for a 30-minute time slot at https://www.signupgenius.com/go/70a0844a4ab2aaafb6-breakout  Parents can be on your team, too!