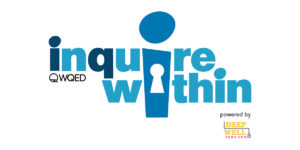 Storytimes starting June 11th:
Storytime at the Park – Tuesdays, 11 am. Join us at the Zelienople Community Park playground for a summer storytime session.
Geared toward ages 0-5!
Galaxy Storytime–Thursdays at 11 am. Geared toward ages 2-5, this storytime will focus on space!
Moon Adventures–Wednesdays, 1-2 pm. A STEM Storytime especially for ages 6-8. (Starting June 19.)
Tuesday Morning Reading Club – Teacher Kelly Stefannaci leads these book discussions to help your child practice literacy skills over the summer. Tuesdays at the library–grades 1-3: 10-11 am, grades 4-5: 11 am-12 pm.
Lego Club– Every third Saturday of the month from 11 am-noon. Target age: elementary schoolers.
*New this summer!* Drop In Lego Days–every Wednesday, drop in for open Lego play in the children's area. We will have special STEM Challenge Cards available to help spark some design ideas!
Curious Club–Especially for ages 3-6, this group focuses on STEM skills in the world of Curious George.  We meet on the second Tuesday of the month from 3-4 pm (special summer hours!)–no need to register! Our next meeting is June 11th.
Pages and Paws–This also meets every second Tuesday of the month from 4-5 pm, right after Curious Club. Kids can come read to a special pet of the month. This is a great way for struggling readers to gain confidence and practice their reading skills, and it's also a way to introduce your child to different animals! In the past we have been visited by dogs, cats, and even a bunny!
Block Party–Our block exploration program is every first Saturday of the month. Join us for an hour of fun with a story and a block challenge that helps your 0-6 year-old develop his/her STEM skills.  Our next one is July 6. from 11 am-1 pm. We will read Copy Crocs and practice replicating a structure using your own blocks.
*New this summer*: Drop In Block Days! On Monday, June 17, come by anytime for open block play in the children's area.
Live from NASA–This special event is a livestream of a NASA scientist explaining moon landings. Afterwards, we will build our own shock absorbers. This presentation is best suited for ages 9-12.
A Universe of Stories is our summer reading program this year, running from June 11-August 8th. We will be celebrating all things SPACE. In addition to our reading BINGO cards, we will have tons of fun programs and activities through the summer. Registration opens May 28, so click here now! https://forms.gle/T21ExxX5YfESTENc9
We will be kicking off the summer with a visit from Mad Science of Pittsburgh on June 12th for our Blast Off Event. Registration is required! Call the library at  724-452-9330 or click here https://forms.gle/mDzJQykuDkH7VxwE8. Space is limited!