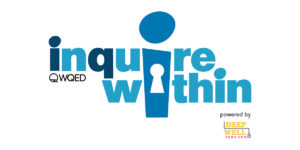 Storytimes starting June 11th:
Storytime at the Park – Tuesdays, 11 am. Join us at the Zelienople Community Park playground for a summer storytime session.
Geared toward ages 0-5!
Galaxy Storytime–Thursdays at 11 am. Geared toward ages 2-5, this storytime will focus on space! (No Storytime July 4th).
Moon Adventures–Wednesdays, 1-2 pm. A STEM Storytime especially for ages 6-8. (Starting June 19.)
 Junior Astronauts–Thursdays at 1-2 pm through August 6. This STEM group is geared toward ages 9-12. Every week we will learn about a different aspect of space life and use our engineering skills to build something. Space shuttle shock absorbers, astronaut space suits, rockets, and more!  (No meeting July 4th).
Tuesday Morning Reading Club – Teacher Kelly Stefannaci leads these book discussions to help your child practice literacy skills over the summer. Tuesdays at the library–grades 1-3: 10-11 am, grades 4-5: 11 am-12 pm.
*New this summer!* Drop In Lego Days–every Wednesday, drop in for open Lego play in the children's area. We will have special STEM Challenge Cards available to help spark some design ideas!
Curious Club–Especially for ages 3-6, this group focuses on STEM skills in the world of Curious George.  We meet on the second Tuesday of the month from 3-4 pm (special summer hours!)–no need to register! Our next meeting is August 13.
Pages and Paws–This also meets every second Tuesday of the month, from 5-6 pm. Kids can come read to a special pet of the month. This is a great way for struggling readers to gain confidence and practice their reading skills, and it's also a way to introduce your child to different animals! In the past we have been visited by dogs, cats, and even a bunny!
 
*New this summer*: Drop In Block Days! On Monday, July 8, and Monday, July 22. Come by between 10 am and 1 pm to build with our vast array of blocks! 
Kids Make and Take Art–offered on alternating Mondays during our summer reading program. A simple space-related craft that you can take home with you!
Space Camp–Saturday, July 13, from 11 am to 1 pm. Come for two hours of space themed fun! We will have moon rock toss, art projects, and photo ops as everyone trains to be an astronaut! (Geared toward ages 4+ and their families). Please RSVP by stopping in at the library or calling 724-452-9330.
Saturday Morning Cartoons–Saturday, July 27, 10:30-11:30 am. Enjoy breakfast and your favorite PBS Kids characters as we watch Daniel Tiger and Ready Jet Go! on our big screen. RSVP by stopping in at the library, clicking here https://forms.gle/vJZY3DMXv7HD7XfC7, or calling 724-452-9330. This Inquire Within program thanks WQED Edu and Deep Well Services!
Make a Difference Club–Kids, do you want to learn how you can improve your community? Join Make a Difference Club! We will meet every other Wednesday during the summer, beginning Wednesday, July 17 at 5-6 pm. This club is especially for kids ages 7-12. Our first meeting will be about recycling!  https://forms.gle/vNUGkk52wQ2P6nq97
Carnegie Science: Rockets–Ages 6-12 only. Monday, July 29, 6-7 pm. Limited space, so registration is required! Carnegie Science Museum brings its Science on the Road program to ZAPL. Join us as the presenter shows us how to make stomp rockets and Alka-Seltzer rockets. Register at the library, by calling 724-452-9330, or clicking here: https://forms.gle/6ZmqVLD8Q4F1knFp8.
A Universe of Stories is our summer reading program this year, running from June 11-August 8th. We will be celebrating all things SPACE. In addition to our reading BINGO cards, we will have tons of fun programs and activities through the summer. You can get your Bingo Card checked during regular library hours. For kids, there are 8 cards to do throughout the summer! Once you have a Bingo on one card, come in to get another (and your prizes!). Stop by the library to register today!