Announcements
Zelienople Library Presents . . .
(An arts and culture speaker series)
Jo Goodman, Historical Romance Author
This one time resident of the Zelienople area, known locally as Joanne Dobrzanski, returns to Zelie to speak about her career as an author of over 50 books. Her next book is to be released in June.
May 23, 2019 at 7:00 pm.
Tickets are $8.00 for adults, $3.00 for children under 14.  5 free tickets for SVSD high school students.
Purchase tickets at the Library or (click here) Eventbrite.com 

Zelienople Library Presents is a fundraiser for the Library.
Sign up to receive the Lbrary's eNewsletter
and/or Event/Fundraiser information
Come join the fun!!
Pittsburgh Jet Center--Zelienople Airport
April 26, 2019 @ 7:00 pm
Tickets available on Eventbrite and the Library
Event Sponsors: 
Beneigh Insurance
Murray Agency
Brimmeier & Associates
Tom Rectenwald Construction
Boylan Funeral Homes
Insurance Services of Zelienople
This event is a fundraiser for the
Zelienople Area Public Library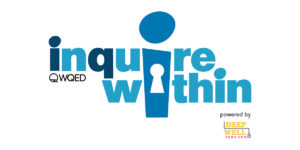 Little Ones Storytime and Lapsit – Tuesdays 11 am to 11:30 am (Infant to 17 months) 
Toddler Storytime – Wednesdays 11:15 am to 11:45 am (18-36 months)
Preschool Storytime – Thursdays 11 am to 11:45 am (ages 3-5)
After School Reading Club – Teacher Kelly Stefannaci leads this book discussion for grades 4-6 from 6-7 pm every other Wednesday.  
Legos at the Library–Wednesday, March 27, 4-5 pm.  Make a LEGO rainbow and have it displayed at the library!
Curious Club–Especially for ages 3-6, this group focuses on STEM skills in the world of Curious George.  We meet on the second Tuesday of the month–no need to register!
STEAM Into Spring–Wednesday, March 20, 5-6:30 pm.  This is a drop-in event for schoolage families.  Come explore all of the different STEAM toys we have available! We will also be asking your advice about what STEAM programs you would like to see here at the library!