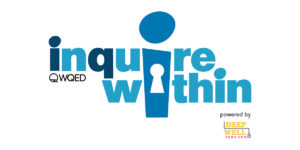 Weekly Storytimes 
(No registration required)
**No Storytimes the week of Thanksgiving, the week of Christmas, or the week of New Year's**
Little Ones Storytime and Lapsit: (ages 0-17 months) A caregiver and me lapsit storytime. Tuesdays at 10:30!
Toddler Storytime: (ages 18-36 months) A 30-minute storytime with books, songs, and playtime. Wednesdays at 10:30!
Preschool Storytime: (ages 3-5) Storytime with 2-3 read-alouds and literacy and STEM centers. This is a great way to get your young one ready for school! Thursdays at 10:30!
Block Party--Join us Saturday, December 7, from 10:30-11:30 as we get out all the blocks and build! This is a fun way for your child to learn STEM skills at an early age, plus socialization skills! No registration necessary. This month we will try to build a house for Santa!
Curious Club–Especially for ages 3-6, this group focuses on STEM skills in the world of Curious George.  We meet on the second Tuesday of the month from 4-5 pm–no need to register! Our next meeting is December 10. Curious Club is presented as part of our Inquire Within program with WQED Education, powered by Deep Well Services.
Pages and Paws–Presented every second Tuesday of the month, our next session is scheduled for December 10th from 5-6 pm. Kids can come read to a special pet of the month. This is a great way for struggling readers to gain confidence and practice their reading skills, and it's also a way to introduce your child to different animals! In the past we have been visited by dogs, cats, and even a bunny!
Make a Difference Club–Kids ages 7-12, do you want to learn how you can improve your community? Join Make a Difference Club! This December we are practicing what we've learned about recycling and reusing. We will research holiday crafts and then create them using some of our collected recyclables! We meet the first and third Tuesdays of the month! Join us Tuesday, December 3rd at 5:00 and Tuesday, December 17th at 5:00. No registration necessary! This is a great environmental STEM opportunity funded by a grant from the PA Dept. of Environmental Protection.
Lego Club–Children ages 3+ are welcome at Lego Club. Presented the third Saturday of the month at 11 am-noon, this is a great activity for the whole family. The children will be given a special STEM challenge to build with their Legos, and then we display them in the library. This month's challenge: Build a working sled! We'll even get out our wooden blocks and build ramps to test them out. Join us Saturday, December 21st at 11 am.
Polar Express Day–Our popular holiday party is back! Join us on Saturday, Dec. 7th from 3:00-5:00 pm, for a reading of Polar Express, games, a visit from Santa, activities, and treats. Registration is REQUIRED. Due to space, we will close registration at 80 children; afterwards, we will start a waitlist. Sign ups begin Thursday, Nov. 14th at noon. ***Edit, 12/4: Registration is now closed. If you would like to be added to the waitlist, call the library at 724-452-9330. Thank you for understanding!
North Pole Escape Room–Oh no! Your name ended up on the naughty list! Solve the clues to break into Santa's house and take your name off the list before time runs out!  Recommeded ages: 7-12. Groups of 6 welcome (parents can be teammates, too!). Thursday, December 19th, 4pm-8pm.  Sign up for your 20-minute slot here: https://www.signupgenius.com/go/70A0844A4AB2AAAFB6-north