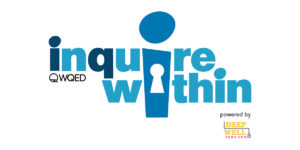 Little Ones Storytime and Lapsit – Tuesdays 11 am to 11:30 am (Infant to 17 months) 
Toddler Storytime – Wednesdays 11:15 am to 11:45 am (18-36 months)
Preschool Storytime – Thursdays 11 am to 11:45 am (ages 3-5)
After School Reading Club – Teacher Kelly Stefannaci leads this book discussion for grades 4-6 from 6-7 pm every other Wednesday.  
Lego Club– This month's theme is STAR WARS! Elementary age kids are welcome to come build with our special Star Wars Lego kits on Saturday, April 20, from 11-noon.  Your creations will be on display for our upcoming Star Wars Day on May 18.
Curious Club–Especially for ages 3-6, this group focuses on STEM skills in the world of Curious George.  We meet on the second Tuesday of the month from 4-5 pm–no need to register!
Pages and Paws–This also meets every second Tuesday of the month from 5-6 pm, right after Curious Club. Kids can come read to a special pet of the month. This is a great way for struggling readers to gain confidence and practice their reading skills, and it's also a way to introduce your child to different animals! In the past we have been visited by dogs, cats, and even a bunny!
Family Storytime–Help us celebrate National Children's Book Week with a special evening Family Storytime.  We will read some classics and do some fun learning activities.  Join us Tuesday, April 30, from 5:30-6 pm.  This event is best suited for ages 2+ and their families.  No registration necessary!
Block Party–Our block exploration program is every first Saturday of the month. Join us for an hour of fun with a story and a block challenge that helps your 0-6 year-old develop his/her STEM skills.  Our next one is May 4 from 11-noon. We will read Copy Crocs and practice replicating a structure using your own blocks.