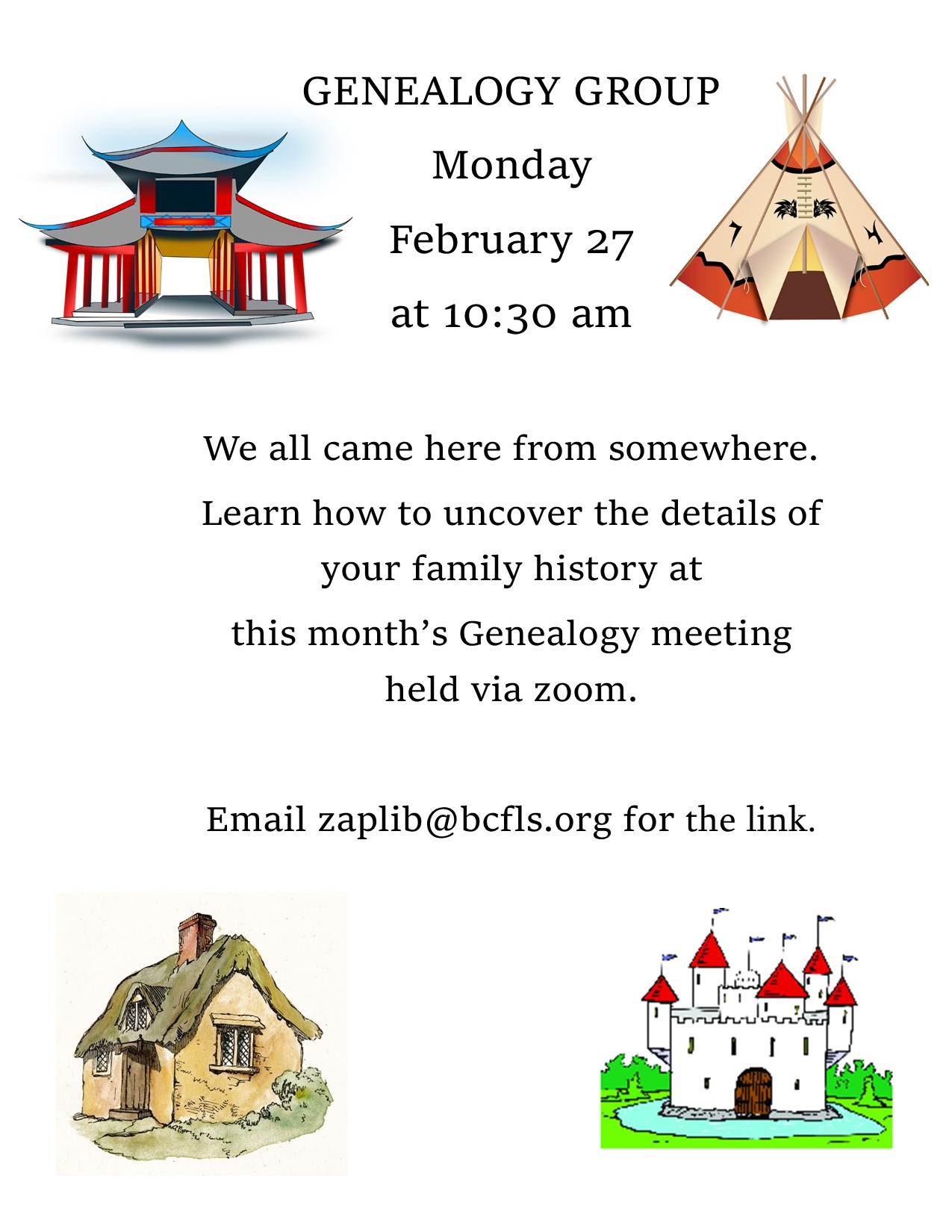 When:
February 27, 2023 @ 10:30 am – 12:00 pm
2023-02-27T10:30:00-05:00
2023-02-27T12:00:00-05:00
Where did your ancestors live? Learn how to find the facts on country of origin, home village and sometimes even the street where your forbearers lived. Newcomers and their questions always welcome. Contact the Library for the virtual meeting link at zaplib@bcfls.org.