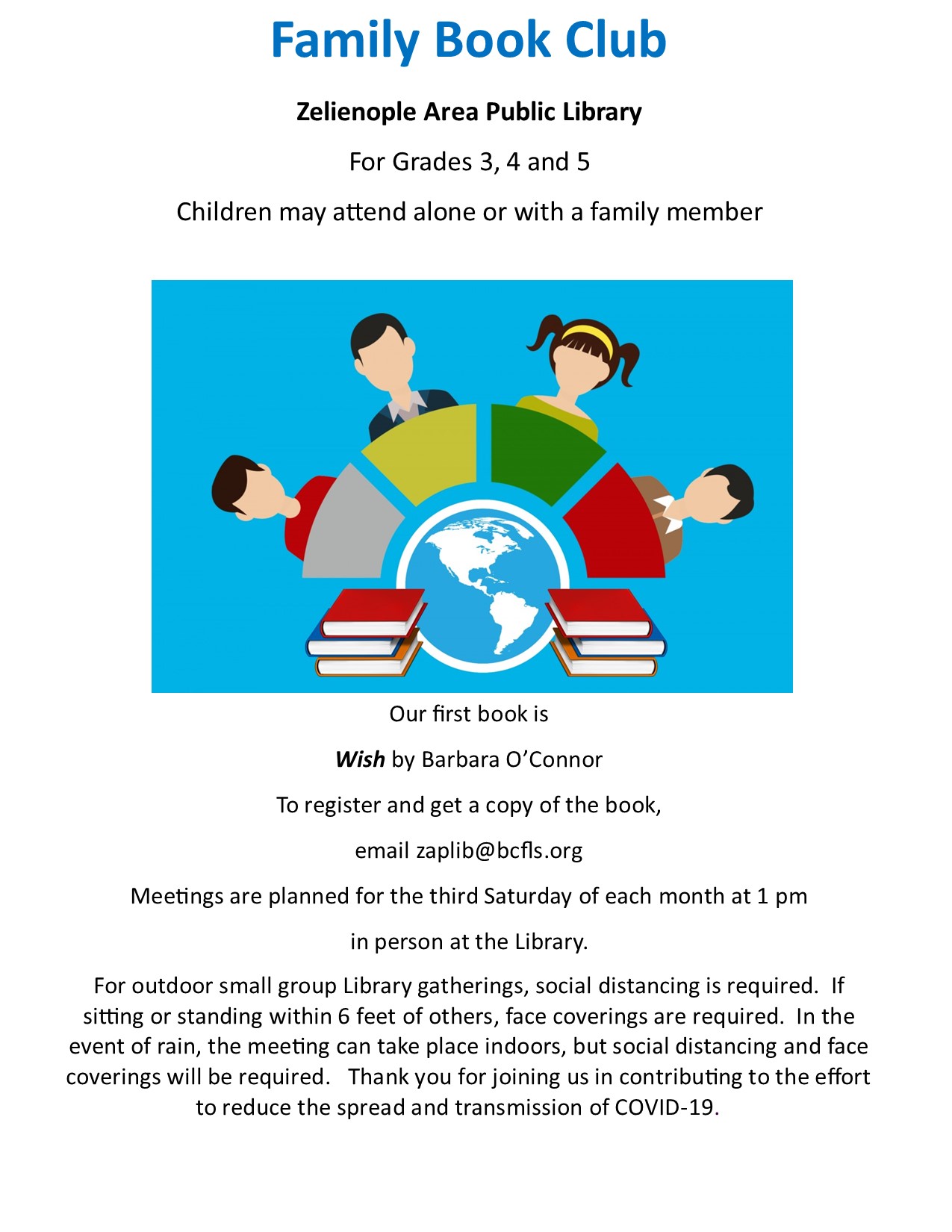 When:
November 17, 2020 @ 5:00 pm – 6:00 pm
2020-11-17T17:00:00-05:00
2020-11-17T18:00:00-05:00
Join us for Family Book Club.  Register your family at zaplib@bcfls.org and we will reserve a copy of the book for you.  Family Book Club is for grades 3, 4 and 5 and their families.  Kids can read the book on their own or read it aloud as a family.  Group meets the third Saturday of each month at the Library. 
For outdoor small group Library gatherings, social distancing is required.  If sitting or standing within 6 feet of others, face coverings are required.  In the event of rain, the meeting can take place indoors, but social distancing and face coverings will be required.   Thank you for joining us in contributing to the effort to reduce the spread and transmission of COVID-19.