Please note that kits will be available starting on Tuesdays as of 12/15.
Not everyone has the time or inclination to pore over the library catalog or scour the internet for book recommendations. So we're trying out a new service—Book Bundles for children. Fill out our form to give us some pertinent information, and our staff will choose a selection for you to check out. We'll have them ready for curbside pickup in 1-3 business days.
Our kid-friendly library catalog
---

A wide collection of games, videos, and books about kid-friendly topics.
---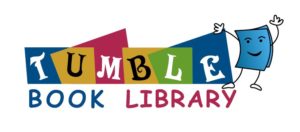 Tumble Books–a database of interactive books for kids grades K-6
Username: tumble735
Password: books
Tumble Math–math ebooks for kids grades K-6
Username: tumble2020
Password: A3b5c6
Audio Book Cloud–all ages audiobook library
Username: tumble2020
Password: A3b5c6
---

Animated fiction books are paired with nonfiction books on the same topic.
---
A social studies and science ebook library that includes interactive audio clips, videos, and more features to engage your child.
---
Plus, try these great websites: