The Library loves our littlest patrons! Our recently renovated Children's Area is on the lower level of the Library, giving children the space to explore and learn without worrying about disturbing the peaceful adult area. The Library is a great place for children and their caregivers to play, read, and develop those important early literacy and social skills!
We offer a wide variety of children's programming, including three age-leveled Storytimes a week, Curious Club (a Curious George-themed STEM club for kids ages 3-6), Make a Difference Club for ages 9-12, Pages and Paws, Lego Club, and monthly Block Parties! We are also pleased to be an Inquire Within library as we partner with PBS Kids and WQED to offer hands-on learning experiences for our young readers while incorporating their favorite PBS Kids characters. Plus, we are always having fun events like movie screenings, art nights, and holiday parties like our yearly Polar Express Night! Check our Library homepage for specific dates and times of all our children's programs.
Each year we offer a Summer Reading Program for ages 0-100.  The 2020 program concluded August 8, 2020.  Look for information on 2021's Summer of "Tails and Tales" in the Spring of 2021. 
Our space offers:
-a huge variety of learning toys to inspire creativity, STEM skills, and social skills for infants through age 12
-PBS PlayPads available for in-library use
-computers with special kids' library catalog, printing and Internet capabilities
-large collection (over 10,000 items!) of picture books, fiction, nonfiction, easy readers, graphic novels, paperbacks, audiobooks, magazines, and board books
-a one-of-a-kind collection of handheld puppets, available for checkout
Check out these resources from the comfort of your own home:
Our kid-friendly library catalog
---

A wide collection of games, videos, and books about kid-friendly topics.
---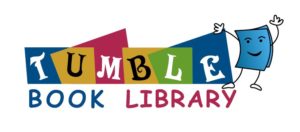 Tumble Books–a database of interactive books for kids grades K-6
Username: tumble735
Password: books
Tumble Math–math ebooks for kids grades K-6
Username: tumble2020
Password: A3b5c6
Audio Book Cloud–all ages audiobook library
Username: tumble2020
Password: A3b5c6
---

Animated fiction books are paired with nonfiction books on the same topic.
---
A social studies and science ebook library that includes interactive audio clips, videos, and more features to engage your child.
---
Plus, try these great websites: