Register for Summer Reading beginning June 14th. At the Library or online on Beanstack at https://zelienoplelibrary.beanstack.com/reader365 . Keep track of reading and activities on Beanstack (easy online platform) or on paper, for prizes and raffle tickets.
To log your reading or record activities. Log in to Beanstack at https://zelienoplelibrary.beanstack.org/reader365, select your challenge, click badges, chose activities or logging badges. If logging minutes, click to add your minutes, scroll down to "log next minute", you can then add your minutes in the format 2 hr or 30 m. You also have the option to record your books read and write a review if you want. Once you reach the next 2hr 30 m goal you will be awarded a raffle ticket to enter in the drawing of your choice. You can enter raffle tickets immediately or decide before August 14 which drawing to enter. Or bring your paper form to the Library for validation.
Summer Reading Storytimes and other Children's Programs:  June 21st- August 14th unless otherwise noted. In person at the Library.
Storytime 18mo-3yrs: Wednesdays 10:30-11:15am
Storytime 3-5yrs: Thursdays 11-11:45am
Creative Chaos (STEM activities for 5-11yrs old): Thursdays 3-4pm beginning July 15
Book Groups with Mrs. Stefanacci

Grades 1-3: Mondays 10-11am beginning July
Grades 4-6: Mondays 11:15am-noon beginning July
Watch past storytime videos here:

On hold during the Summer Reading Program.
Not everyone has the time or inclination to pore over the library catalog or scour the internet for book recommendations. So we're trying out a new service—Book Bundles for children. Fill out our form to give us some pertinent information, and our staff will choose a selection for you to check out. We'll have them ready for curbside pickup in 1-3 business days.
Our kid-friendly library catalog
---

A wide collection of games, videos, and books about kid-friendly topics.
---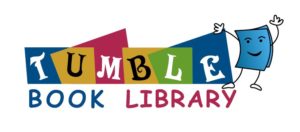 Tumble Books–a database of interactive books for kids grades K-6
Username: tumble735
Password: books
Tumble Math–math ebooks for kids grades K-6
Username: tumble2020
Password: A3b5c6
Audio Book Cloud–all ages audiobook library
Username: tumble2020
Password: A3b5c6
---

Animated fiction books are paired with nonfiction books on the same topic.
---
A social studies and science ebook library that includes interactive audio clips, videos, and more features to engage your child.
---
Plus, try these great websites:
Birth Injury Justice Center